Is now retired from our breeding program, she has produced 20 beautiful pups for us many of which can be found on the Puppy Owners Gallery. 
 Tiffany came to Krisannrio when she was 8 weeks old ~ At that time, our own 'Shanti' had a litter at the time of only 6 weeks old. This was the litter that contained Laska, we were a little concerned at how Shanti would be with Tiff, but we needn't have worried because Shanti adopted Tiff as one of her own, when our pups were old enough to go to their new homes, the one that we had kept, Laska bonded with Tiffany as sisters, it has been this way ever since and she still looks to Shanti as her Mum.
Tiffany with Shanti and Laska....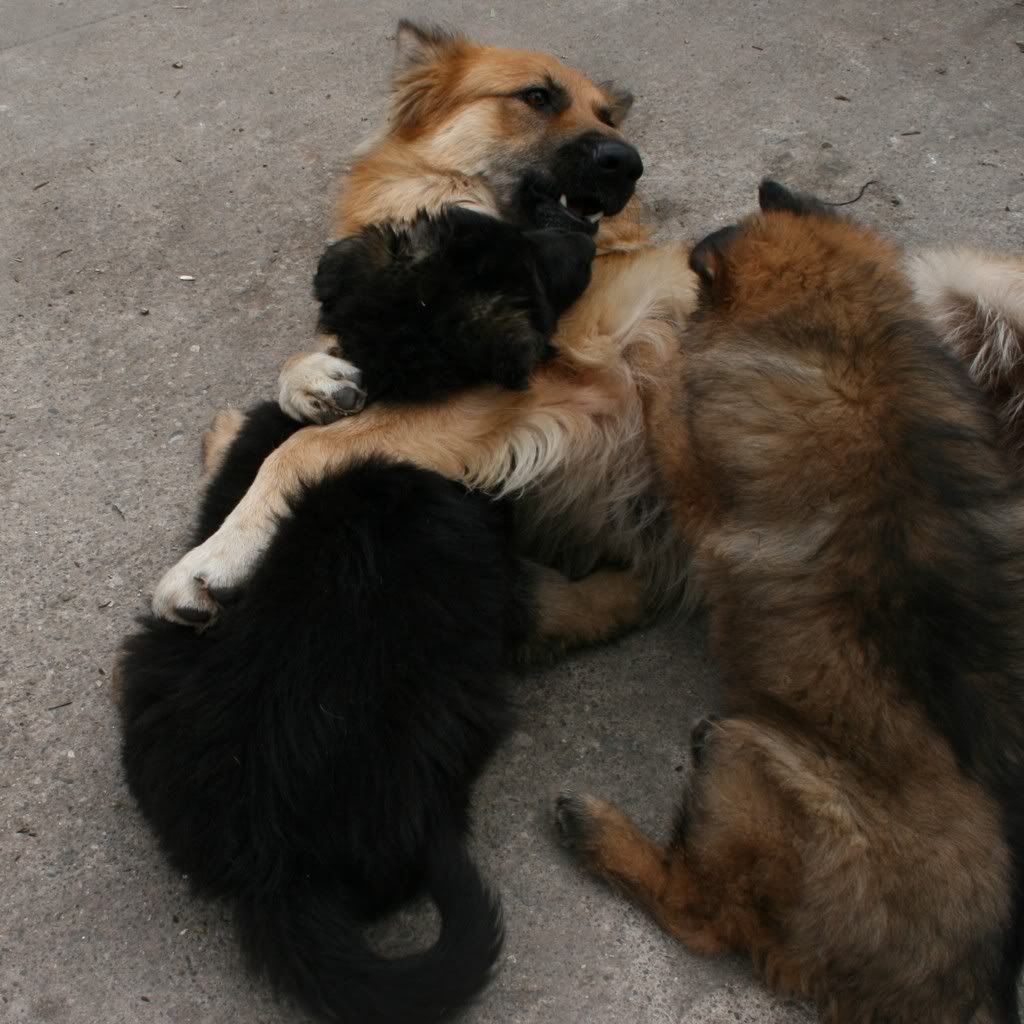 A little older and adoring Shanti.....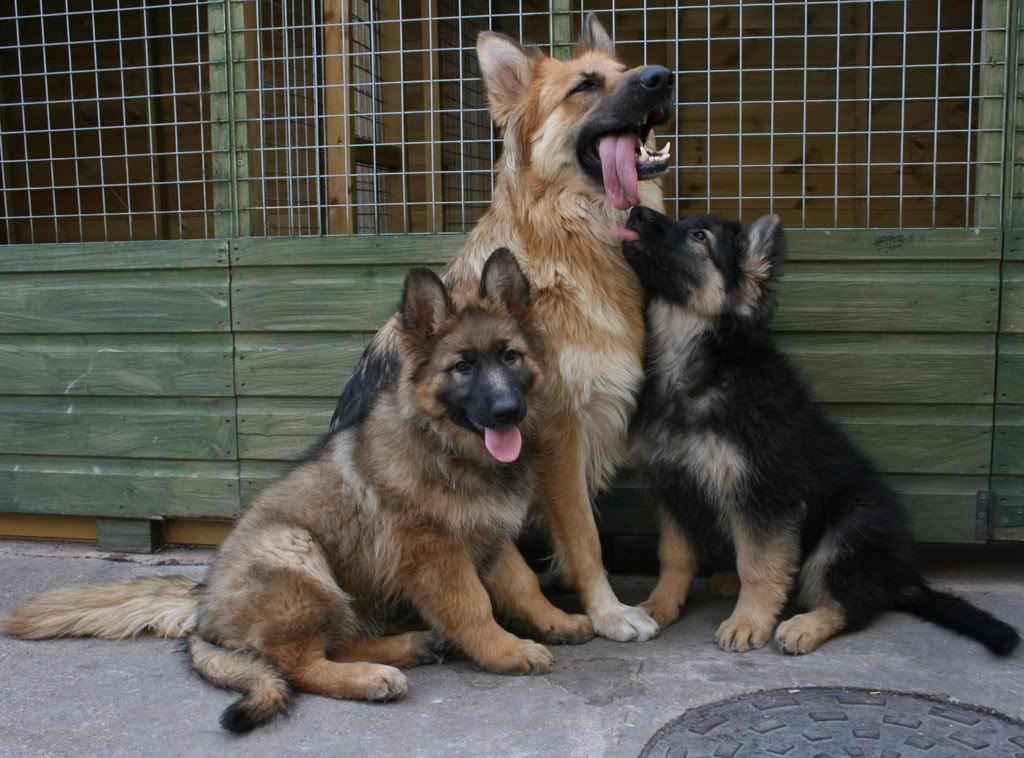 Tiffany was a lovely puppy, sweetness itself, although she, like all puppies could be quite naughty !!  We also discovered that she was very lazy and refused to learn the concept of the recall ! A real couch potato, we nicknamed her 'The Black Pudding' !! As she got older, this improved and now if she is on a walk, she is as energetic as the others, and she does recall, but ONLY if there are other dogs with her, we put this down to her desire to 'own' the toy/ball rather than let the others get it, rather than her suddendly enjoying recall, as when she is out alone, she just will not do it !!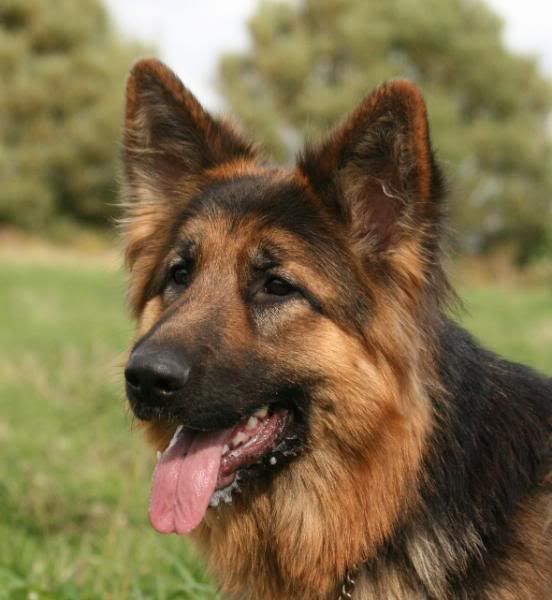 She has an extremely docile temperament at home, with the human members of our pack, although can be quite bossy with her canine pack members, except, I hasten to add Shanti, she would never dare ! 
Tiffany's colouring has turned out to be really nice and her coat is lovely.....
Tiffany again is one of those dogs you could take anywhere, she loves people and has only ever been thoroughly nice to any strange dogs she meets, altogether a lovely girl, who is a massive softy !!  Don't ask her to track or search though, the inclination is just not there ! 
She does however really enjoy her walks and now really loves to swim, although we had a battle getting her to this point with her swimming, now she loves it as much as all the others and many pictures of her with the others may be viewed HERE  
As mentioned, we had a battle to get Tiffany to really enjoy swimming, she would happily splash around, but when it actually came to the swimming itself, she wasn't at all keen, to encourage her, we took her with Laska to Glenbritte, to their hydro therapy pool, here she really learnt to enjoy herself in the water and can be seen doing just that by watching this VIDEO and this SLIDESHOW.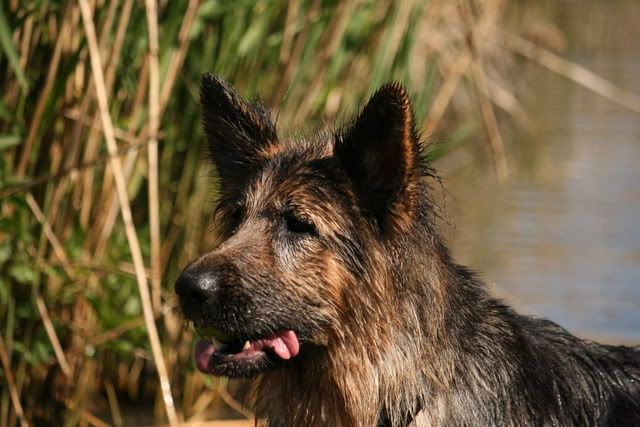 Tiffany has turned into a very solid example of the German Shepherd, big boned and very chunky, see her journey from puppyhood to this point below, by following the pictures.....
Attacking the jet wash !!
Tiffany's ears went up quite early, at ridiculous angles, here she displays the classic 'tee pee' head.. 
 What a little cutie ....
Tiffany shares a puppy gallery with Laska, it can be viewed HERE :-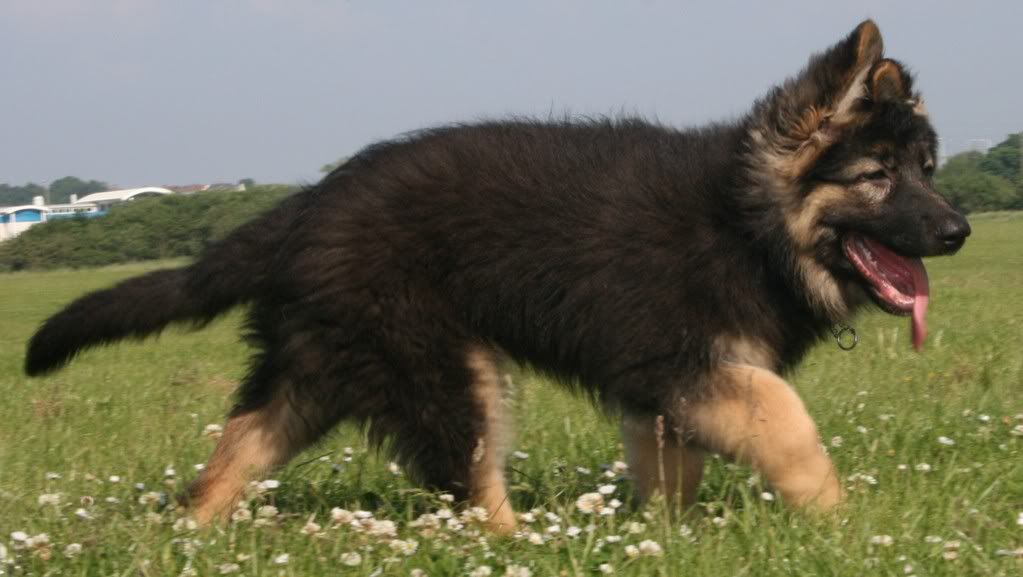 Seen here with Laska' her ears have almost made it....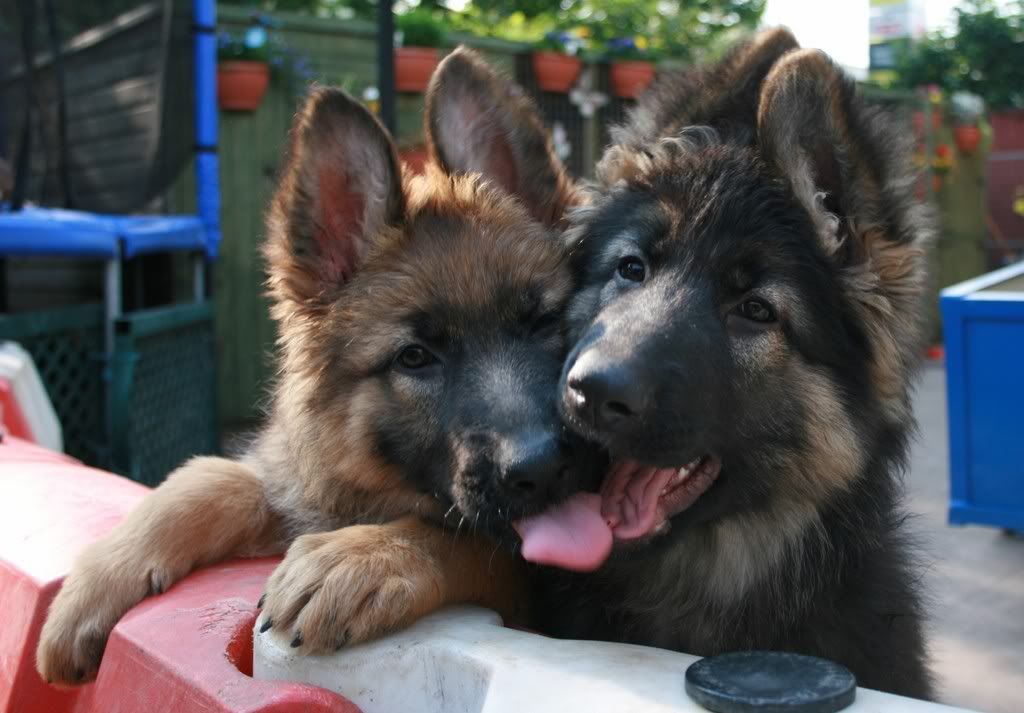 Only to promptly go back down again when she started to cut her adult teeth.... 
They did come back up again though and it was no time before she grew into them !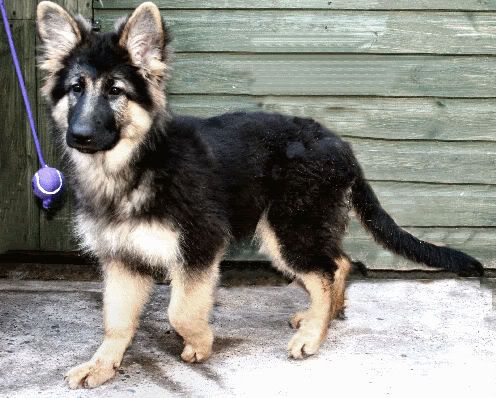 Here you can see her adult coat starting to come through properley
A little older...
Soon her coat was getting long and glossy....
 Looking quite the young lady.....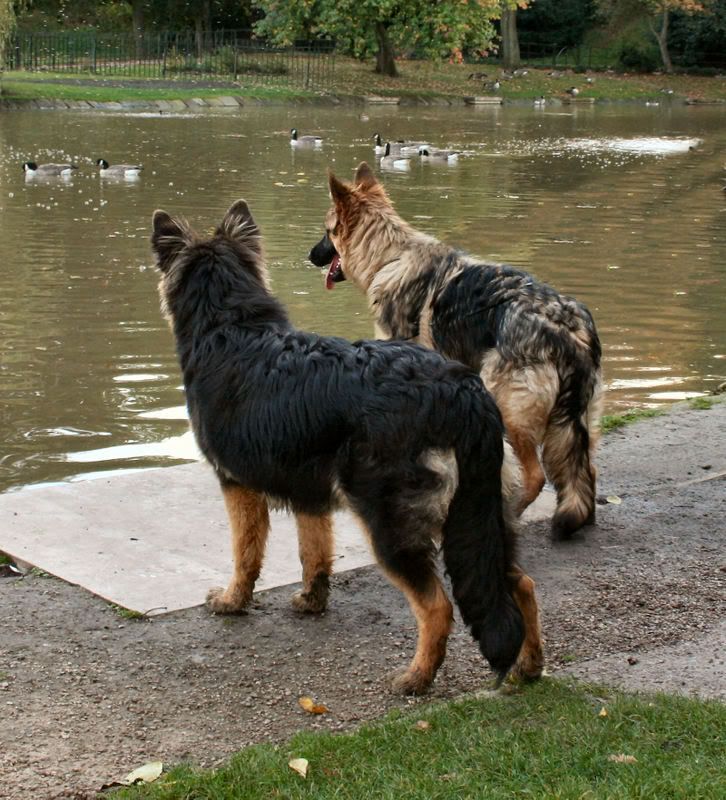 She did pull some funny faces and still does !!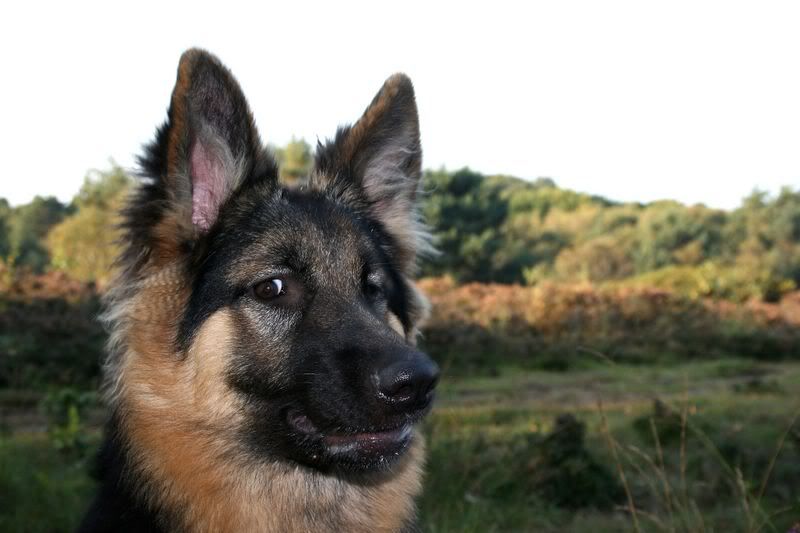 Tiffany has produced some gorgeous children and these have proved to be a lot more drivey than their Mum ( Except Maybe the stunning Nero, who is as laid back as his Mother !)
Examples of Tiffany kids can be seen HERE
A video of a typical Tiffany litter can be viewed HERE
Want to see more of our lovely girl ?
Then follow these links to take you to slideshows or videos....
Longhaired Lover from Liverpool - A slideshow featuring Tiffany with Laska
Some girls - Another slideshow featuring Tiffany with Laska
Here come the girls - See Tiffany swimming with 4 of our other girls
Walking on Sunshine - A very short video of Tiffany and 3 of the others
Click HERE to see Tiffany in a series of slideshows