Laska is a great mix of Shanti and Vadar, she seems to have inherited all the things I love about the two of them, their great adaptability, their true Shepherd natures and their amazing good looks, in my eyes Laska is everything a German Shepherd should be.....she has fantastic drive, true workability and such willingness to learn. She also has knock out good looks, when I've finished pointing out to everybody that actually she is female and not male.  This mistake is often made because of her size, she has a stonking great head on her, and when she is stood next to her Mother, she makes Shanti, who is actually a good sized bitch - look small !!
 Laska has also inherited the gentle side of Shanti's nature, she too is really great with any puppies we have here, but Laska lacks to desire to dominate, which makes her a truly valueable pack member as she does not use her size to bully smaller, younger members of our pack. She is happy to be part of a pack led by her Mother. 
She is so tolerant with the youngsters..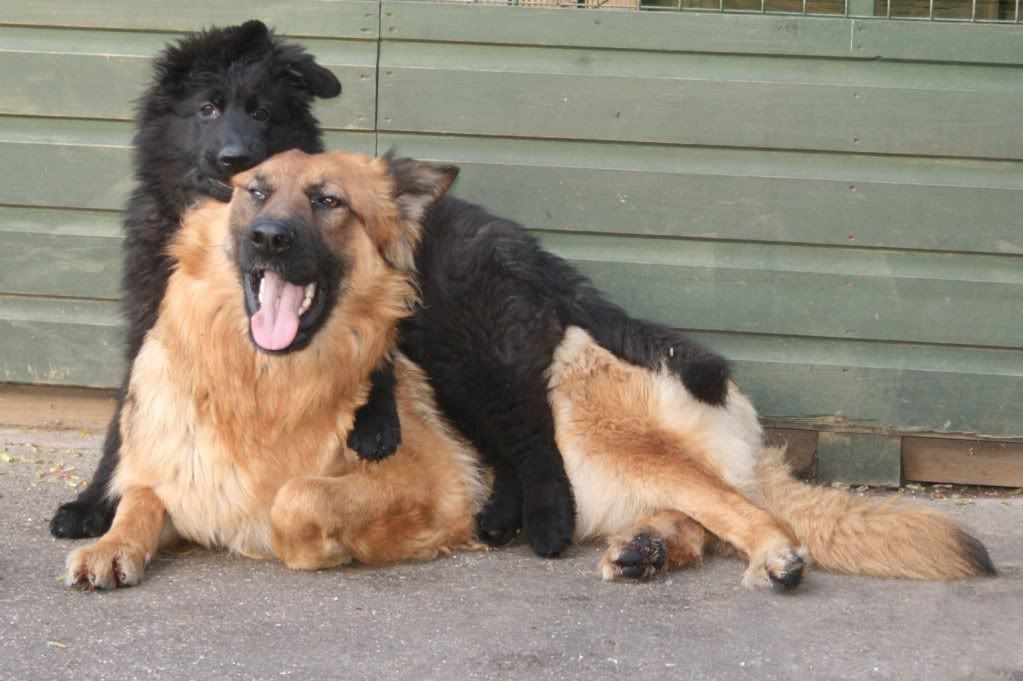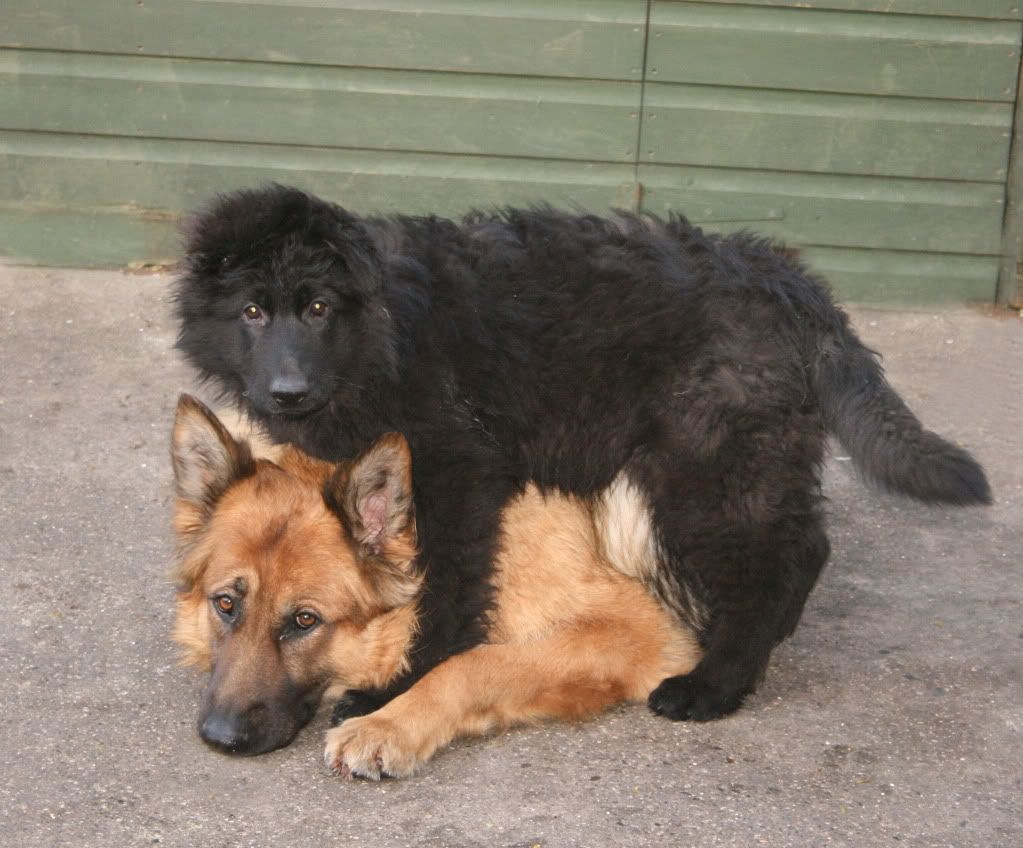 Laska too, loves to swim, in fact, she lives to swim !! 
She has been trained to track and search by an old friend of ours who is a Home Office Accredited Instructor.  He confirmed what we always knew..... she is just brilliant, again a very athletic girl, just like her Mum Shanti, if fact these two are like peas from the same pod.
Laska Loo, our pride and joy.....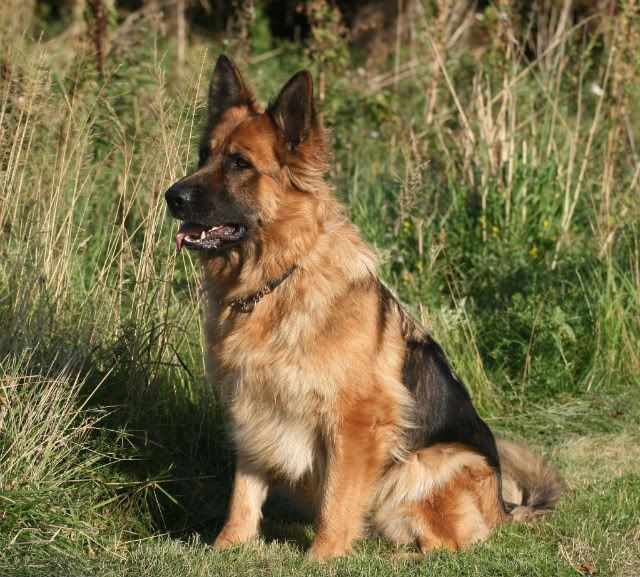 Laska was born here in 2007, you can't imagine how longed for Shanti's 1st litter was, Laska was a delightful baby, ever so naughty, but delightful nevertheless, she was RAW weaned and made the most hysterical journey from a cute and fluffy baby to the magnificent creature she is today.  It took a long time for Laska to completely mature, both mentally and physically, she is oversized and has her Mother living with her, I feel both these factors are contributory, but I also know now, that the other puppies also took time to reach their full potential, but Oh boy was it worth the wait ! 
 Laska comes with an 'off' switch, which works and she is more than happy to chill in the house.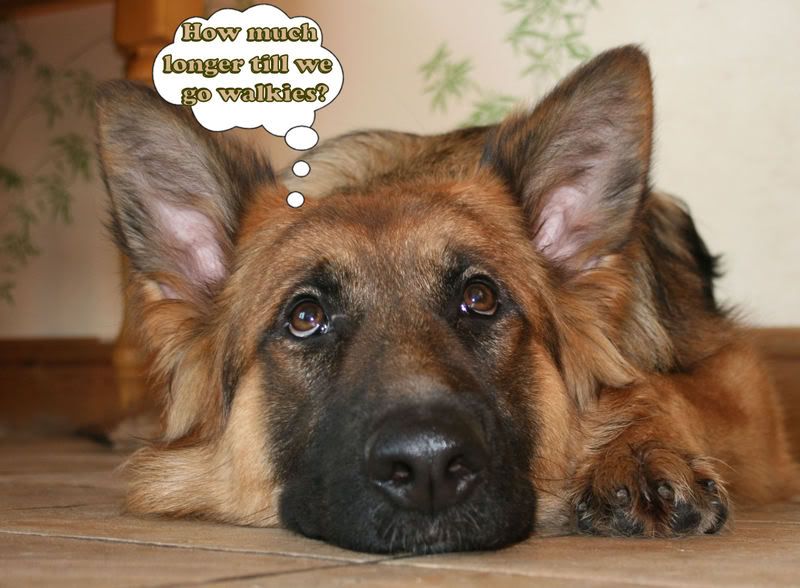 Follow these pictures to see the fluffy chick turn into an ugly duckling and then emerge a swan...