We take many walks with friends and their dogs, also puppies we have bred, this page is dedicated to them.
If you own a Krisannrio pup and want to come walking with us...........drop us a line.
Firstly, it's got to be Harvey, the Cavalier King's Charles Spaniel, owned by a good friend of ours Pauline Somers and best mates with all our gang, he has seen most of them grow up, he has been on many walks with us and is a frequent visitor to the grooming studio.
The gorgeous Harvey....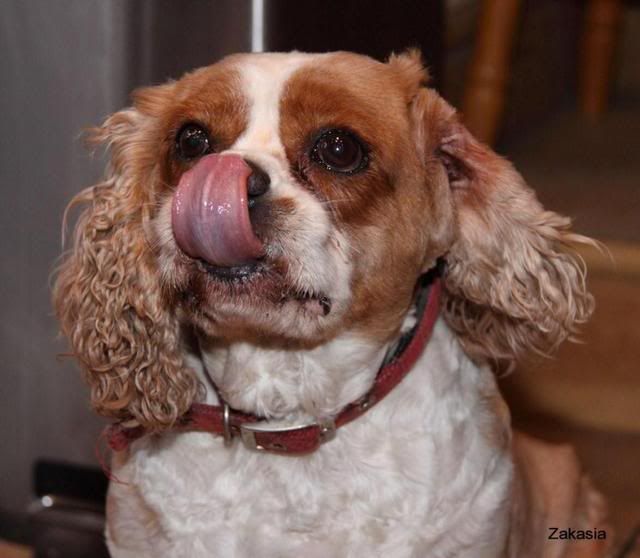 Out on a 'wet' walk , with the girls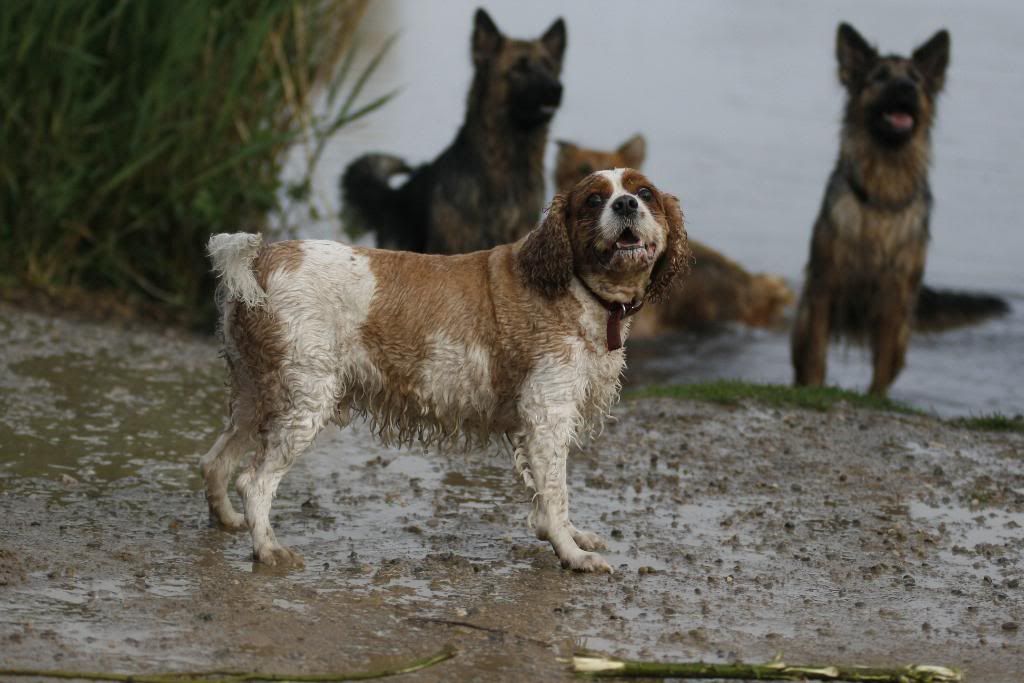 With our friend Paul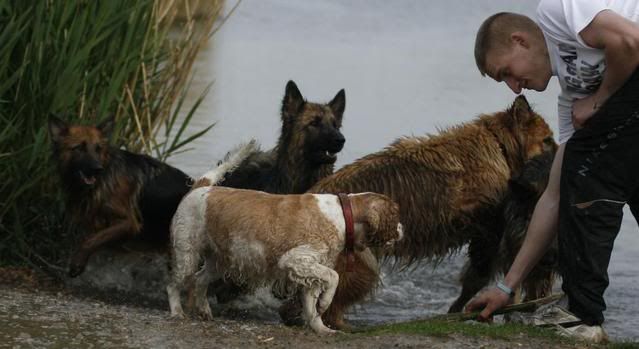 Me...Me, Me, Me !!!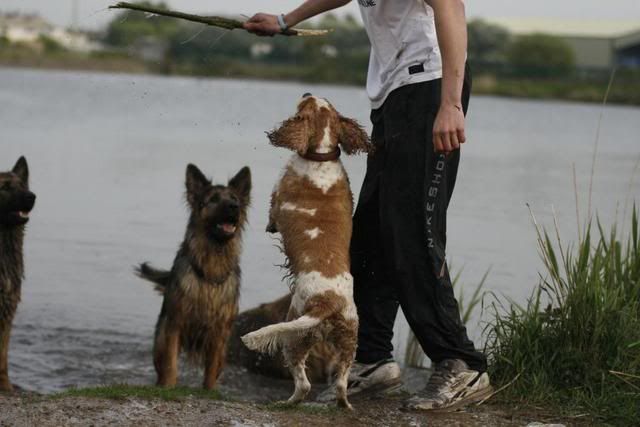 Harvey feels very at home in the Grooming Studio, so much so, he has a favorite table and prefers not to share !! No matter how big the customer is !
And Tory the Pyrenean, is very, very big !!  Good job she's a lovely girly..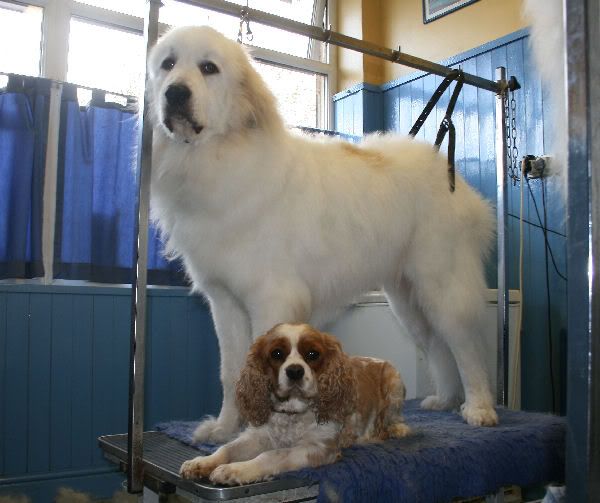 Cor, this grooming lark doesn't half take it out of yer...time for 40 winks 
;-) ........
 Isn't he gorgeous !!
Meet the magnificent 'Nero' owned by our friends Jan and Jeff, bred by ourselves,  Nero is a 'Tiffany' son.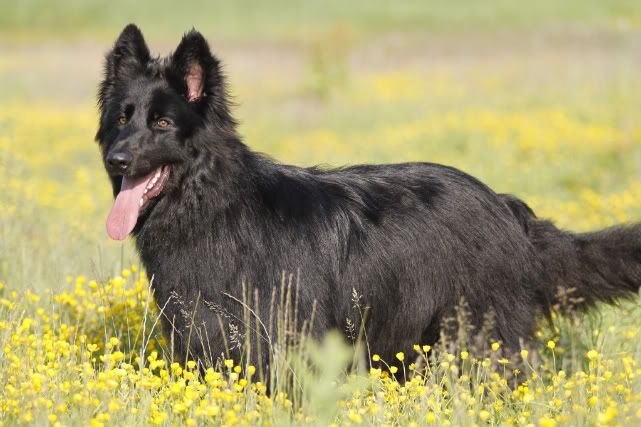 His first trip to the beach with some of the girls...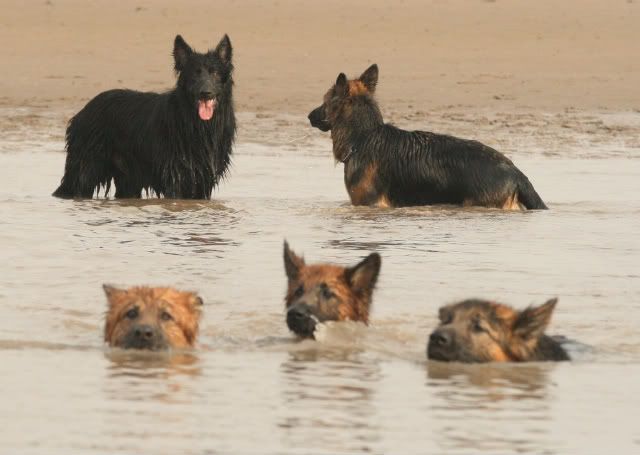 Lob it Lewis !!
Yes !!!
Great he's having his first swim...Awwww !!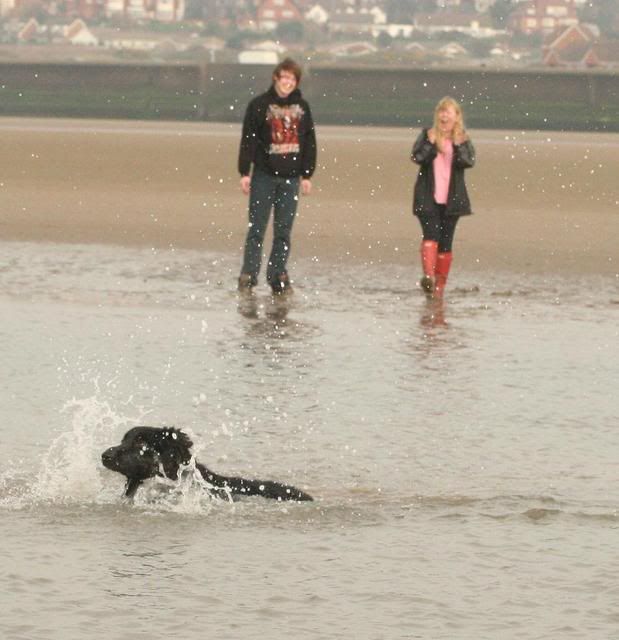 Next comes Sampson, owned our friends Richard Ball and Dianna Slade, bred by our friends Paula and Mike Randall of Zakasia German Shepherds, Sampson has been on many, many walks with our girls.
Sampson is on the right...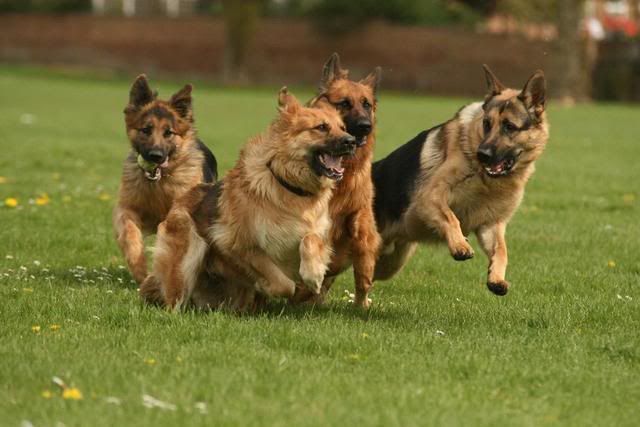 Still on the right..
Still there !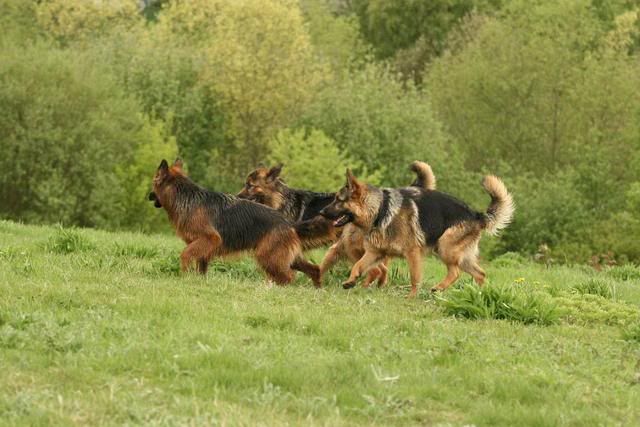 Sampson takes the lead !!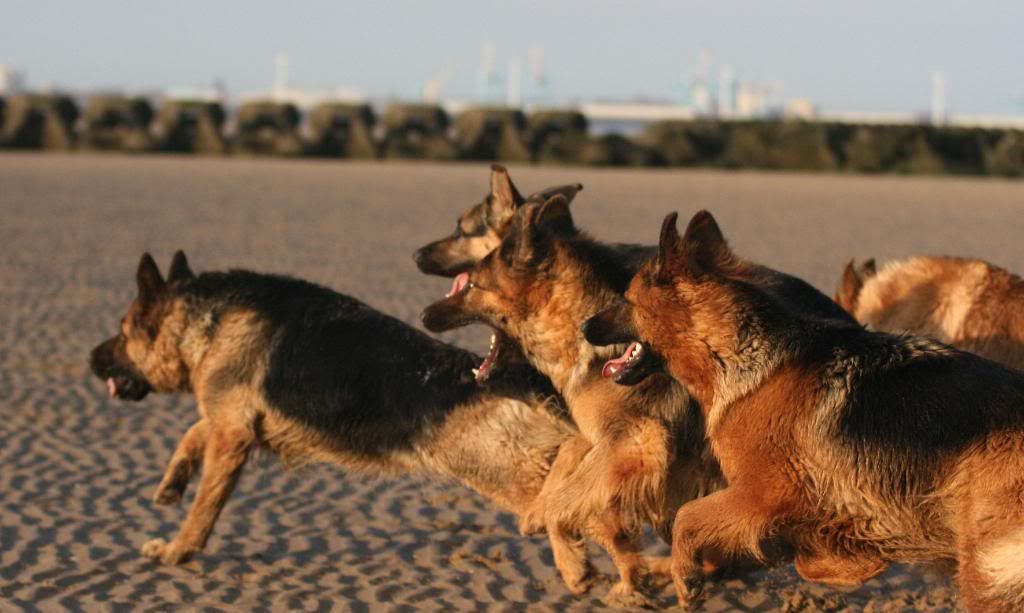 Here is Bailey, owned and bred by our friend Karen Mills, Bailey has accompanied us to the beach and the moss.
 Bailey in front, with Sampson behind...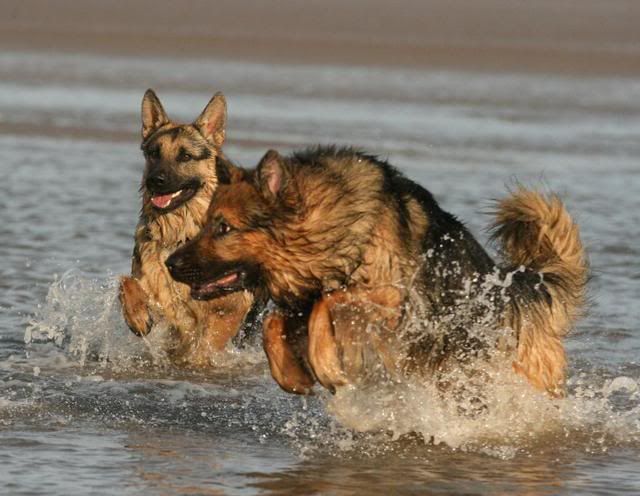 Bailey on the left...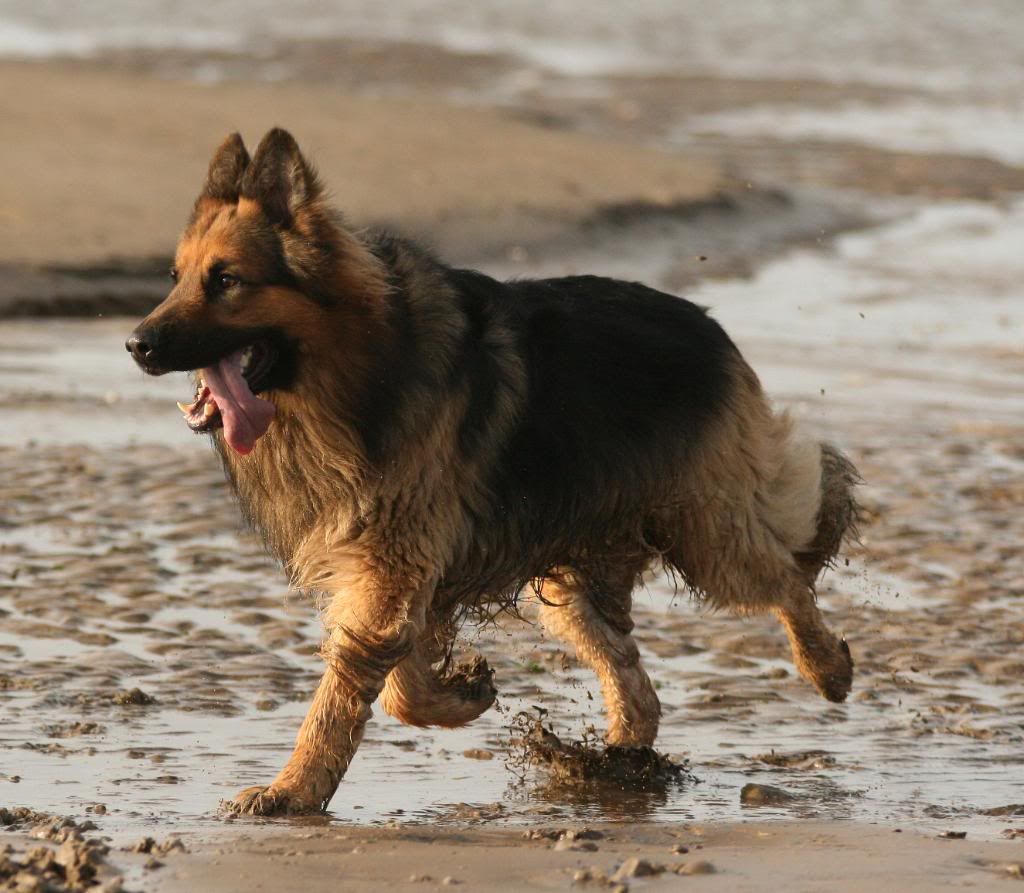 Here are Ruby and Kaiser, bred by Paula and Mike Randall, Zakasia and owned by our friends Gemma and Matty, Ruby is our own Tayzee's full sister and Kaiser is our own Vienna's full brother.
Ruby and Kai on the right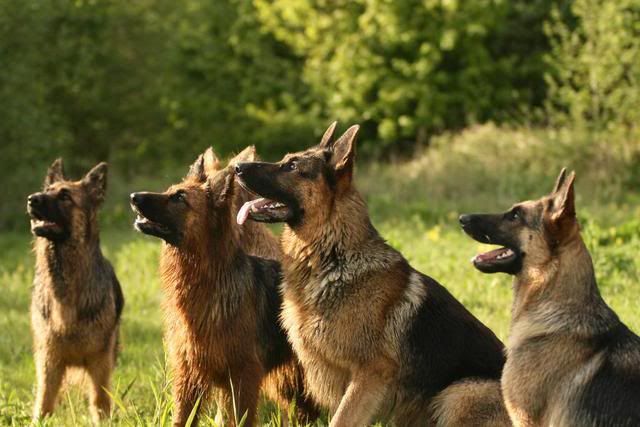 Ruby and Kai in front
Kaisers got it...right at the back !
Kaiser
Kaiser and Ruby in the middle, Matty on the left !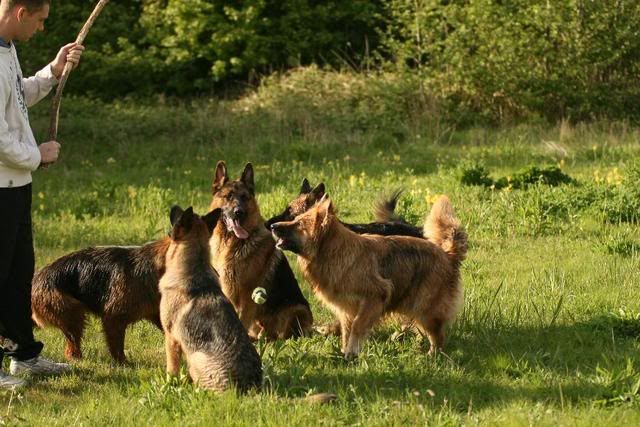 Kaiser and Ruby at the front
Anther Ruby, this time both owned and bred by our friends Paula and Mike Randall
Ruby on the left
Paula and Ruby, Ruby on the right !!
Ruby 3rd from the left and Nu nu, another Zakasia girl 2nd from the left 
Ruby on the left and an OOops Tomas !! on the right !
From the left, Vienna, Ruby, Shanti....On yer marks.......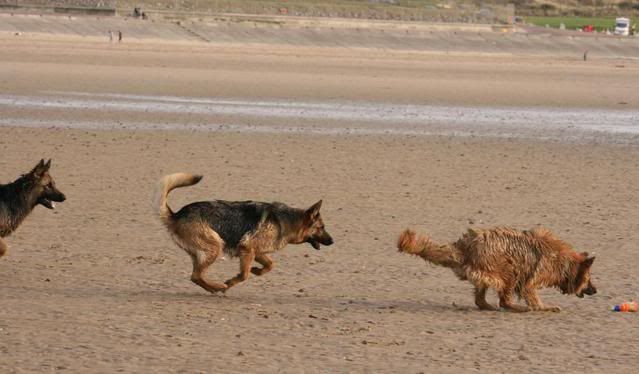 Here is Vadar Jnr, bred by ourselves, Shanti's son and full brother to Laska, owned by our friends Nick and Carolyn, Vadar is a regular visitor.
As a pup... right in front of Fizz... Th
OK sos you're just visitin.. that's allowed...
These pics were taken at New Brighton Marina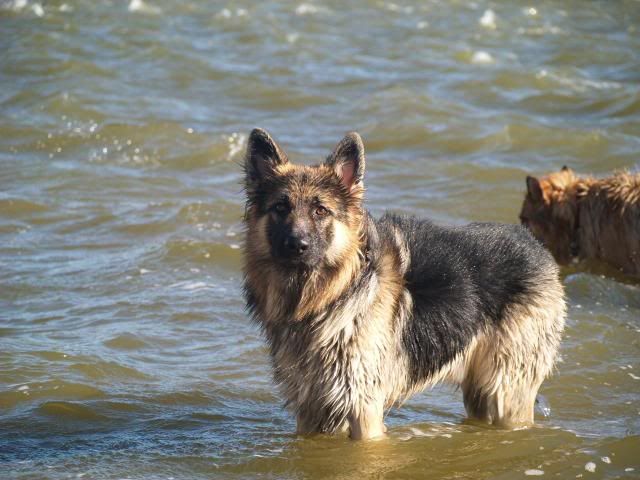 Vadar on the left
There is a series of slideshows of this day, which can be viewed by clicking HERE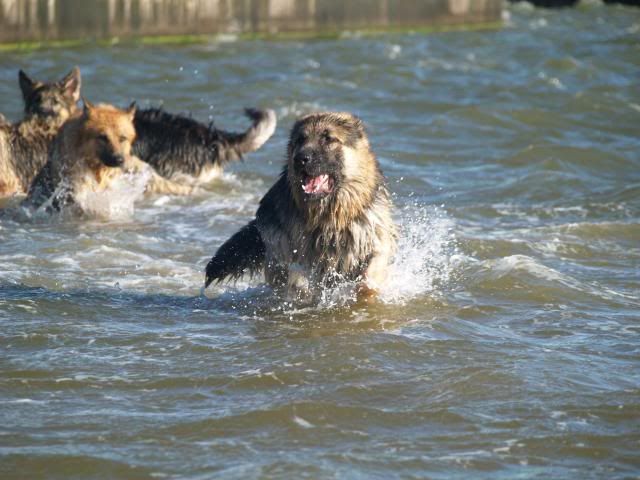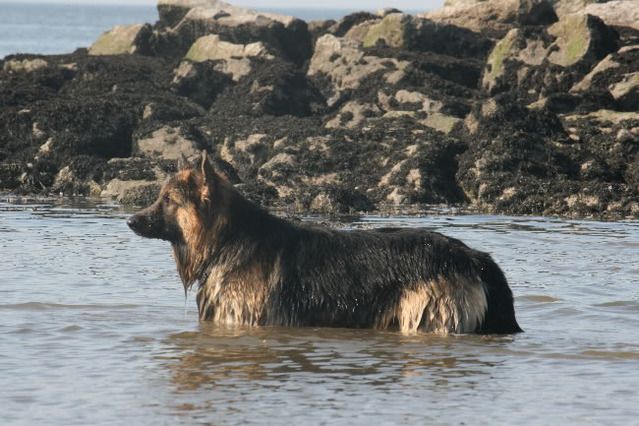 Awwww Gabs...She wants her spade back........Vienna and Laska like it very much !!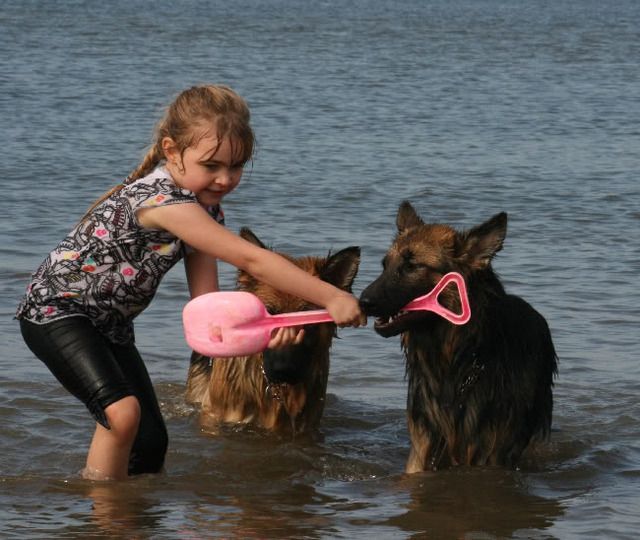 Especially Laska Loo !!... naughty girl !!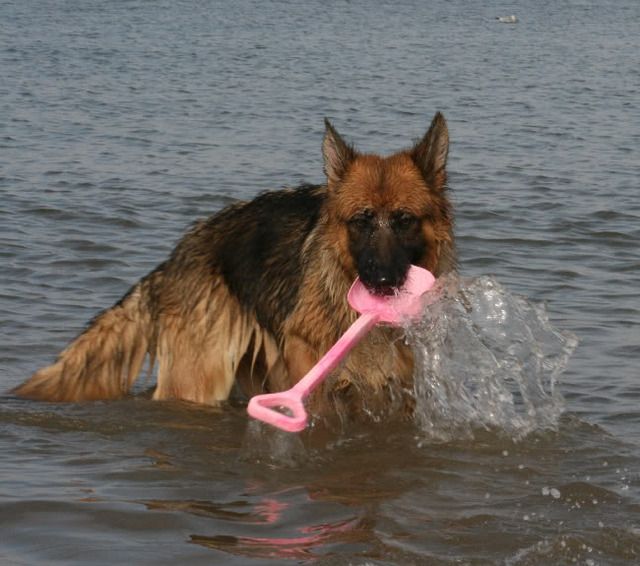 Meet the lucious Miss Pasha Paws, we were lucky enough to share a small part of this beautiful girl's puppyhood,  she belongs to a friend of ours Jackie Wallace and these photos were taken on New Brighton beach, Vadar from above pictures came too !
Hello again gorgeous girly.....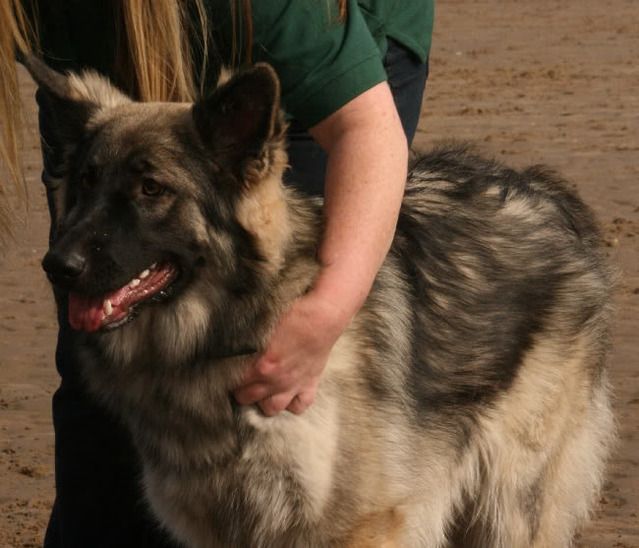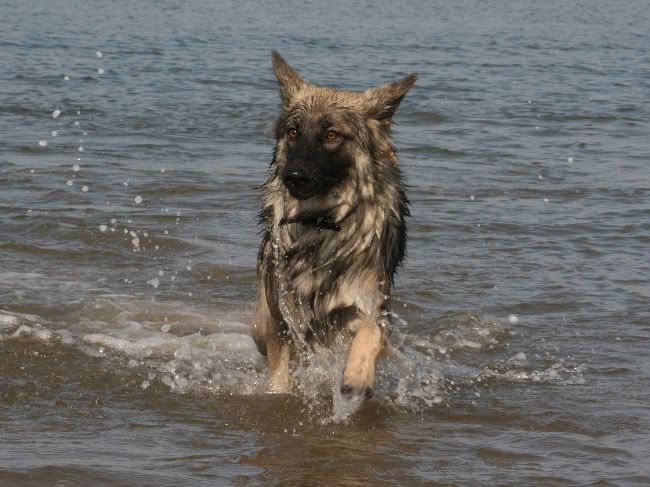 Vadar Jnr, being encouraged to swim by Nick and Cesca ..... Is that a Miss Pasha Paws and a Miss Gabby I see watching ?
Pasha's right in the middle of things now... Vadar front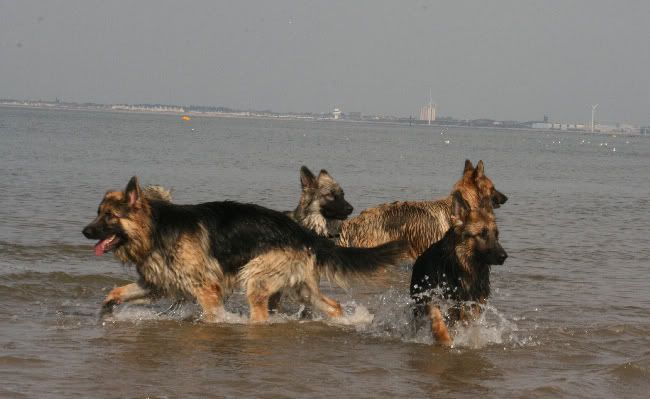 Pash and Vienna...
Wayhey Pasha !!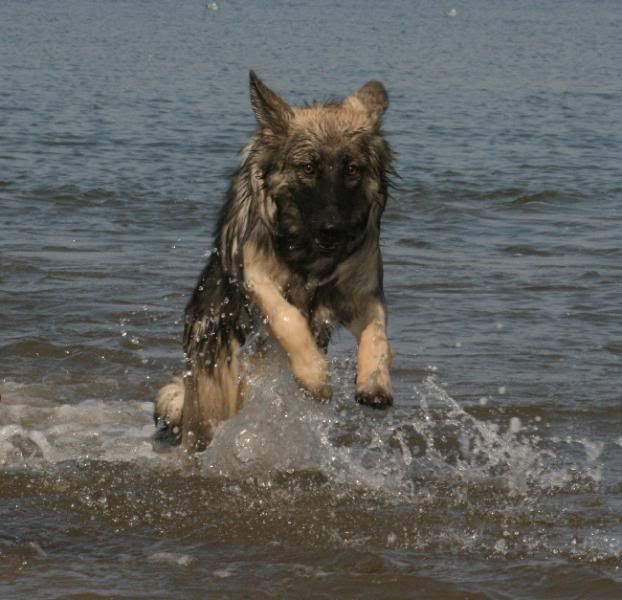 The beautiful Pasha ....
How much fun....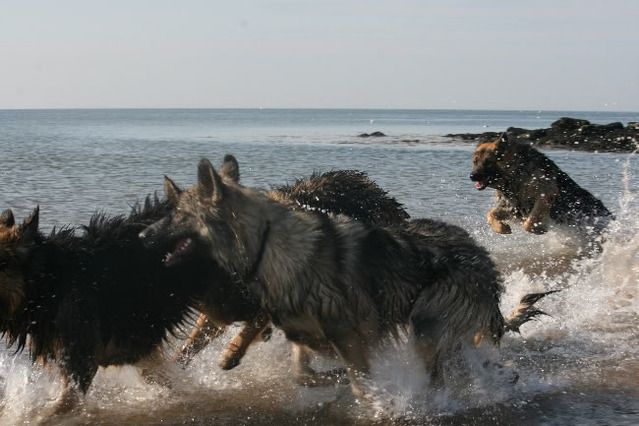 Laska up on the rocks, with Gabby and Cesca. Vienna and Pash, Vadar closest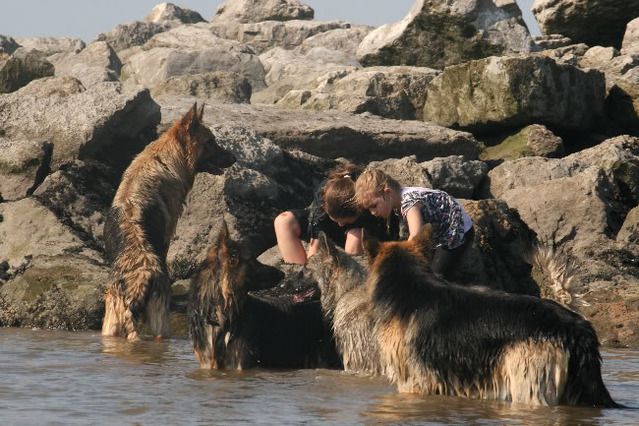 This gorgeous little Beagle is owned by a friend of ours, Kevin Coulson and his Family, they had always been worried about letting her off the lead, as she did not like to come back if she picked up a scent !! But she was as good as gold with our lot and really behaved herself.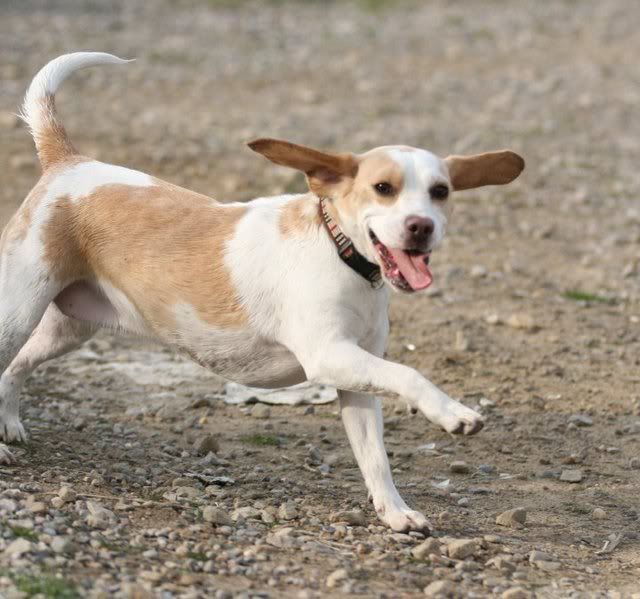 Getting to know Vienna